Belize has become one of the top travel destinations in the world because of its spectacular and intriguing attractions like the Great Barrier Reef, gigantic blue hole, white sandy beaches, numerous cayes and islands, pristine rainforests and jungles, abundant wildlife, eclectic and colorful cultures, and laid-back atmosphere.
From scuba diving its warm and turquoise Caribbean waters to hiking an ancient Maya city, Belize has something for everyone.
If you are looking to escape to a cozy and sunny destination that offers a potpourri of adventure and fun filled activities this winter, then you might want to consider Belize.
From north to south and east to west, here are the top best places to visit in Belize.
San Ignacio Town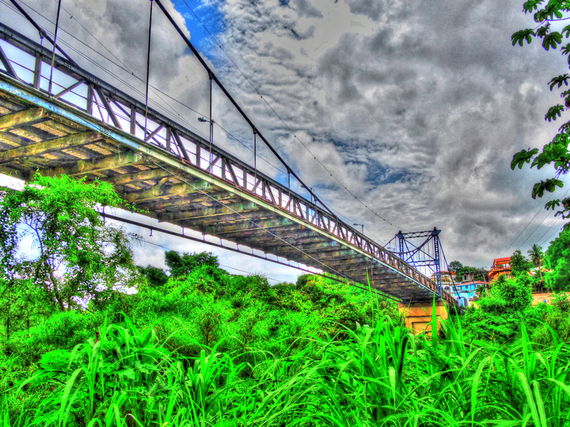 Photo credit: Gaby Silva

San Ignacio Town is the main town in the Cayo District of western Belize and is an ideal base to explore ancient Maya cities like Caracol and Xunantunich, ceremonial caves like Barton Creek and Actun Tunichil Muknal, and cascading water falls like Rio on Pools and Big Rock waterfalls in the Mountain Pine Ridge Nature Reserve.

Hiking, kayaking, bird watching and horseback riding are also top rated outdoor activities in the area.

San Ignacio is also an important en route to and from Guatemala since it is one of the last towns in Belize before entering Guatemala where many travelers go to visit Tikal – one of the largest archaeological site in the country.

Caye Caulker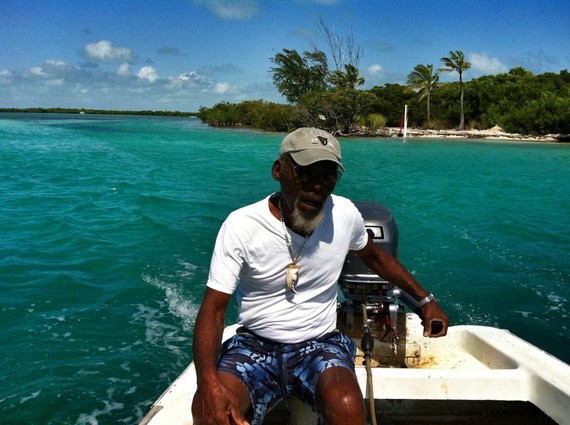 Caye Caulker is a small and beautiful island off the coast of Belize and is an ideal base for snorkeling and diving adventures.

Its white sandy beaches, cool breezes, fresh seafood, turquoise Caribbean waters and a magnificent barrier reef at its doorstep are top reasons why you have to visit this island.

Placencia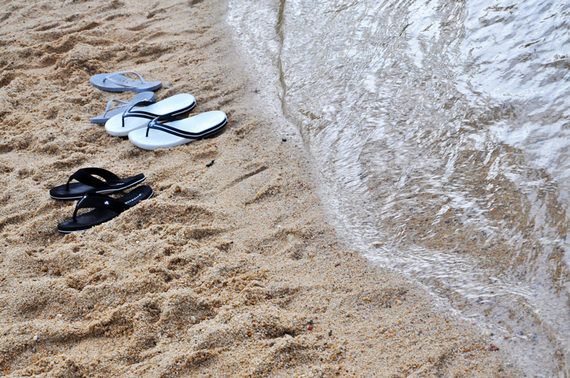 Photo credit: Gaby Silva

Located in the Stann Creek District, Placencia is a long, narrow and sandy peninsula along Belize' Caribbean coastline and offers a laid-back ambience with various accommodations, and the best restaurants in Southern Belize.

It is a perfect destination for scuba diving, snorkeling, kayaking, and fly-fishing. And during the full moons of May and June, you can go on a whale shark expedition at the Gladden Spit Reserve where the gentle giant whale sharks come to span.

Inland tours like Monkey River and the Cockscomb Basin Jaguar Preserve can also be explored from Placencia.

Ambergris Caye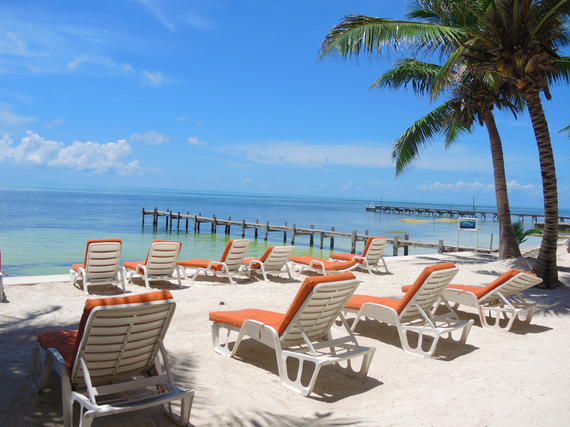 Photo credit: Gaby Silva

Ambergris Caye is the largest and most popular island in the northern waters of Belize and measures 25 miles long and 5 miles across. It is located just 35 miles northeast of Belize City and can be reached on a 10-minute plane ride or an hour and half boat ride.

The great Belize Barrier Reef lies on the east side of Ambergris Caye and it is the island's biggest tourist attraction since it is only a quarter mile from the beach.

Scuba diving, snorkeling, deep-sea fishing, or sail boating to other islands or cayes are just a few reasons why you have to visit and just today, Trip Advisor named Ambergris Caye as a Travelers' Choice Destination on the rise.

Hopkins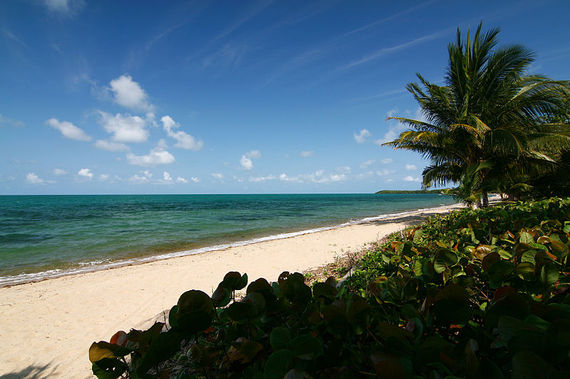 Hopkins is a tranquil Garifuna village on the coast of Stann Creek District and is considered by many Belizeans as the cultural center of the Garifuna population in Belize.

Some of the major activities to do in the area are snorkeling, scuba diving, Garifuna drumming and singing and even Garifuna cooking.

For travelers looking to experience a colorful and unique culture with a fascinating history, Hopkins is the destination to visit.


South Water Caye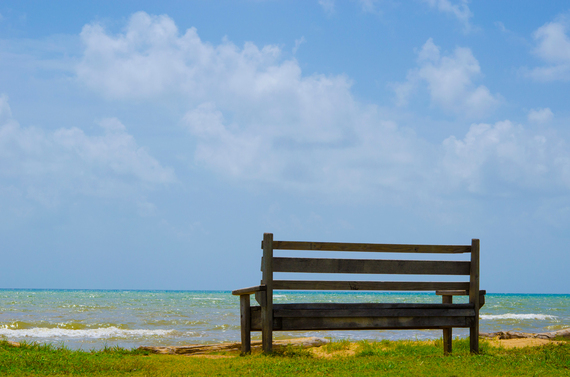 Photo credit: Gaby Silva


South Water Caye is a lovely and underrated Caye and is perched on top of the great Belize barrier reef. It is located only 10 miles off the coast of Dangriga and Hopkins in southern Belize.

The size of South Water Caye is just 15 acres and is part of Belize's world heritage site which has been zoned to protect fishing nurseries and unique marine habitants; however the Caye is a perfect base for snorkeling, fishing, diving and educational activities.

Dangriga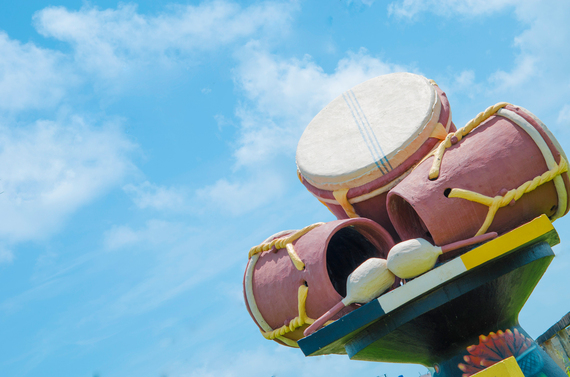 Photo credit: Gaby Silva


Dangriga is the largest town in Stann Creek District in Southern Belize and is considered a major capital of the Garifuna people.

The name "Dangriga" is derived from a Garifuna word meaning 'sweet water' and the town is also the birthplace of punta rock — a fusion of acoustic Garifuna and electric instruments.

While vacationing in Dangriga, you can visit the Gulisi Garifuna Museum that highlights the culture and history of the Garifuna people or the Pen Cayetano Gallery, which showcases the artwork of Pen Cayetano.

Other stops of cultural interest include the Drums of my Father Monument, the National Garifuna Council headquarters, and the Thomas Vincent Ramos Monument.

Punta Gorda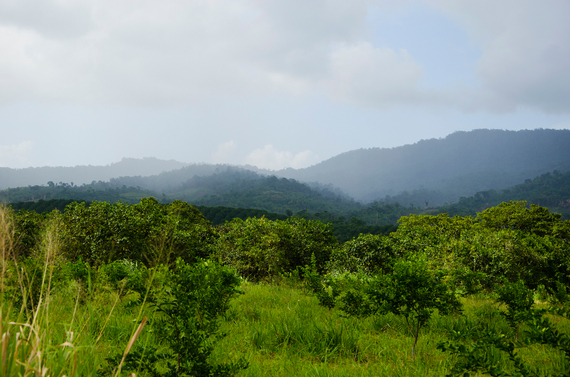 Photo credit: Gaby Silva

Locally known as P.G, Punta Gorda is the southernmost town in Belize and is also the capital of the Toledo District.

The population is comprised of around six thousand people and consists of Garifuna, Maya, East Indians, Creoles and some Lebanese and Chinese.

The Town is an ideal base to explore the stunning and unspoiled beauty of Toledo District. Pristine rainforests and jungles, offshore cayes, coastal lowlands and an extensive network of caves are just a few of the top attractions in the area.


Sarteneja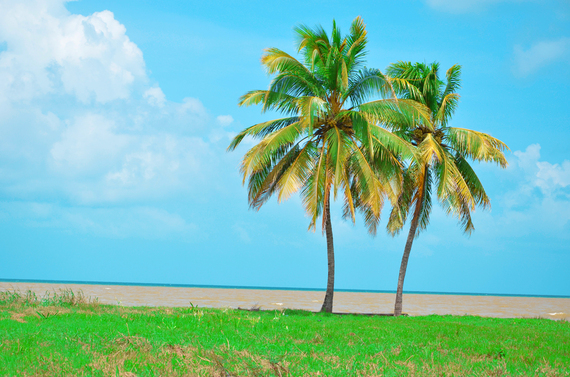 Photo credit: Gaby Silva

Located on the Shipstern Peninsula in the Corozal District, Sarteneja is a quaint and picturesque Mestizo and Creole community that sits on a unique and tropical bay setting at the North Eastern Sea point of Belize.

Sarteneja is derived from the Yucatec Maya "Tzaten-a-Ha" which is thought to translate as "water in the rock".

Two of the town's main industries are lobster fishing and pineapple farming however in recent years tourism has increasingly become significant as a source of income.

The Shipstern Wildlife Reserve is one of the top attractions in the area and is comprised of 31 square miles of tropical forest. The reserve is owned and operated by a non governmental organization and is habitat to a wide array of flora and fauna.

Save

Save

Save

Save